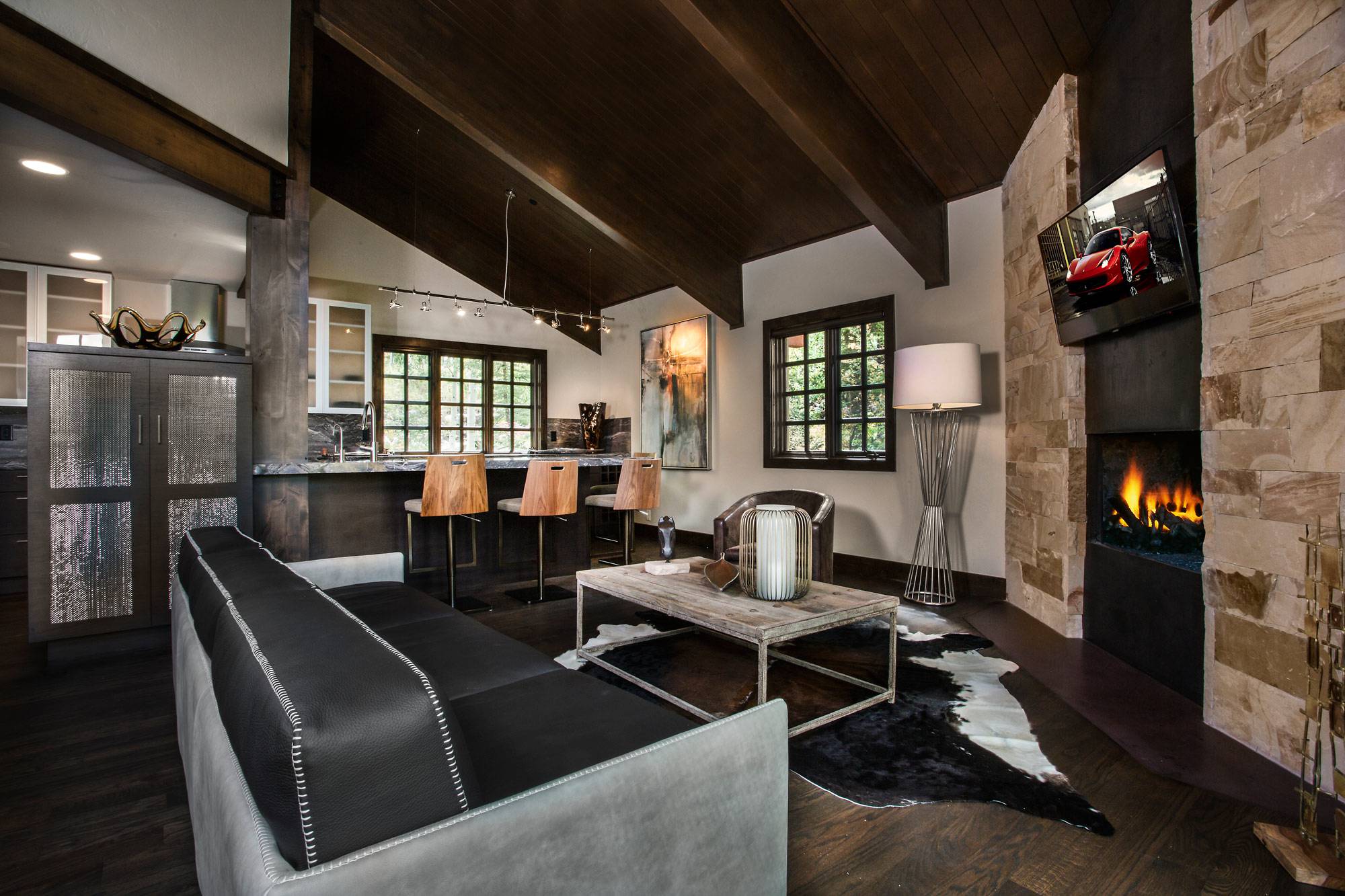 Cache Drive
October 14, 2015
Cache Drive
This 1980s Deer Valley condo needed to be brought into the 21st century. Out went its abundant yellow pine and oak, interior hot tub and outdated finishes; in came an open floor plan, new dining room and plenty of refreshes.
Jaffa took everything down to the studs, rebuilding and refinishing every surface of the unit. A rebuilt stairway now features open treads allowing light to fill the dining area. The custom, multi-level kitchen island deftly separates the space while housing all of the owner's audio/visual equipment. A unique stone and leather wall brings texture and visual interest to the powder room.
Brightness and modernity shine through with its light walls, steel accents, dark woods and kitchen cabinetry in reflective glass and aluminum.
TOP
PREV
NEXT